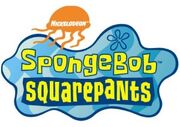 This is a list of transcripts from the Spongebob Squarepants episodes.
Alternate transcripts are available here.
Season 1 (1999-2000)
Edit
Season 2 (2000-2003)
Edit
Season 3 (2001-2004)
Edit
Season 4 (2005-2007)
Edit
Season 5 (2007-2009)
Edit
Season 6 (2008-2009)
Edit
Season 7 (2009-2011)
Edit
Season 8 (2011-2012)
Edit
Season 9 (2012-2016)
Edit
Jailbreak!
Evil Spatula
It Came From Goo Lagoon (SpongeBob vs. the Goo)
Safe Deposit Krabs
Plankton's Pet
Don't Look Now
Seance Schmeance
Kenny the Cat
Yeti Krabs
SpongeBob, You're Fired!
Lost in Bikini Bottom
Tutor Sauce
Squid Plus One
The Excutive Treatment
Company Picnic
Pull Up A Barrel (The Navy Days)
Sanctuary! (One Snail Sponge)
What's Eating Patrick?
Patrick! The Game
The Sewers of Bikini Bottom
SpongeBob LongPants
Larry's Gym
The Fish Bowl
Married to Money
Mall Girl Pearl
Two Thumbs Down
Season 10 (2017-)
Edit
Whirlybrains
Mermaidpants
Sharks vs. Pods
CopyBob DittoPants
Sold!
Lame and Fortune
Sandy's Nutmare
Bulletin Board
Food Con Castaways
Snail Mail
Pinnapple Invasion
Salsa Imbecilius
Mutiny on the Krusty
The Whole Tooth, The Tooth, the Whole Tooth, and Nothing But the Tooth
Goodbye, Krabby Patty? (Factory Fresh)
Season 10 2017
Edit
Ad blocker interference detected!
Wikia is a free-to-use site that makes money from advertising. We have a modified experience for viewers using ad blockers

Wikia is not accessible if you've made further modifications. Remove the custom ad blocker rule(s) and the page will load as expected.